I Gotta Testify: The Knocks EP Brings the Heat
It's been two weeks since The Knocks dropped their latest EP "TESTIFY", and if you haven't taken the time to give it a listen yet, you're truly missing out.
"TESTIFY" comes less than a year after the DJ duo, made up of Ben "B-Roc" Ruttner and James "JPatt" Patterson, dropped their critically acclaimed debut album "55".  It's hard to figure out when The Knocks had the time to record "TESTIFY" when they spent 2016 promoting "55", making music in Nicaragua with Carly Rae Jepsen and Phoebe Ryan, playing Bonnaroo, Gov Ball, and Outside Lands, and opening for Justin Bieber on the European leg of his Purpose Tour.
The list of famous artists that The Knocks have worked with and supported in the past is long, but their sound is different from any other.  There music can be defined as electronic, but it's combined with retro tunes and warm tunes, and capped off toe-tapping rhythmic beats.  All of these sounds come to a head on "TESTIFY".
The EP as a whole as a positive vibe that goes beyond simple upbeat sounds.  In fact, most of the songs are far from upbeat.  Yet, you can't help but to feel good as you listen to each song on "TESTIFY".  
WORSHIP is without a doubt the most feel good song on the EP.  Starting with an unfamiliar, preacher-like voice, the song pulls you in from the first second.  It has a bit of an old school sound and you can't help but smile as MNEK, the song's featured artist, croons sweet sentiments and appreciate lyrics for their lover.  Yet the electronic beats are unmistakable and mingle intermittently with that old school feeling.  The beat in HEAT is more rhythmic and you can't help but tap your foot or drum your hand to it as it carries through the entire song.  Sam Nelson Harris', leader singer of the X Ambassadors, vocals are insane as his range varies throughout the song.  Like many popular songs these days, Heat feels like it was inspired by the dancehall genre, but the slow intensity of the song makes it unique from other dancehall inspired songs.  TROUBLE has the most electronic feel of any of the songs on "TESTIFY", which is probably due to the warped, synethetic like vocals of the track.  Despite that, the song has a chill, yet not mellow, vibe to it.   FEEL LOVE picks up the pace a little, but not too drastically that it pulls you from TROUBLE abruptly.  The song has an intensity similar to HEAT, but is less melodic and has a stronger bass.  The final song on "TESTIFY" is LIE, and just like WORSHIP, it starts off with that preacher-like voice and pulls the EP together.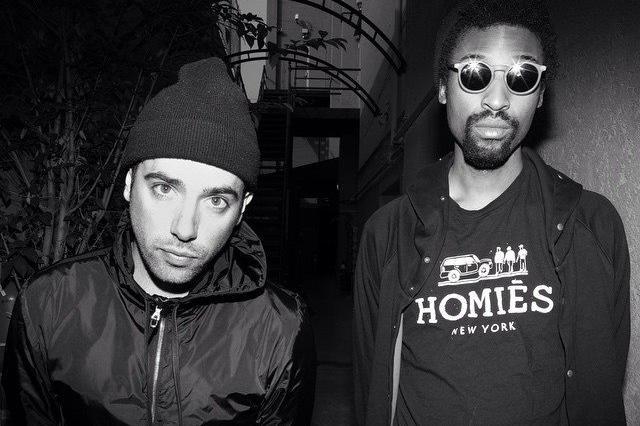 That right there is my favorite part about "TESTIFY"– it flows.  It truly is a complete compilation of music.  Too often these days, albums and EPs are just songs randomly strung together to sell as one body of music.  Testify flows purposefully, providing the listener with an enjoyable and whole music experience.  The effort that The Knocks put into their music is apparent, and coupled with their talents, makes Testify an amazing musical work.
Did you love Testify as much as I did?  Let us know on Twitter @weknowthedj.
And don't forget to check out The Knocks on their "I Feel Good I Feel Great" Tour!
Roxy Rappaport @roxyrappaport
Feature Image by Leslie Crow