Will you make it to Day Zero?
After the last few months of election madness, I think it's safe to say we all need a vacation.  There's nothing I want to do more than sit on a warm beach with the sun shining down on me, the ocean at my toes, and a drink in my hand with good music playing in the background.
And Tulum, Mexico, home of the Day Zero Music Festival, sounds like the ideal location for all of those things.
For all of you music festival lovers, I have the perfect excuse for you to escape to Tulum in just a little over two months.  On January 13, 2017, the unique Day Zero festival will occur once again in the jungle of the Yucatan Peninsula.
The line-up for this festival was announced just a couple of days ago and features Âme, Bedouin, Damian Lazarus, Dinky, Dixon, DJ Three, LUM (MX), Mathew Jonson, Metrika, Satori, and Serge Devant.  While many of these DJs are veteran performers of the festival, Âme, Dinky, Sixon, and Satori are all making their Day Zero debut.
As you can tell from the festival line-up, the Day Zero festival is different from a lot of the music festivals that we are all used to. Other festivals usually feature hoards of people, trendy food trucks, and a line-up filled with big name headliners. Yet, the fact that the Day Zero festival seems to stray for the typical festival ideals is what makes it so great.
The Day Zero Festival aims to be a total experience. That starts with choosing an appropriate line-up of performers since they will be the ones both providing the entertainment and setting the vibe with the music they play.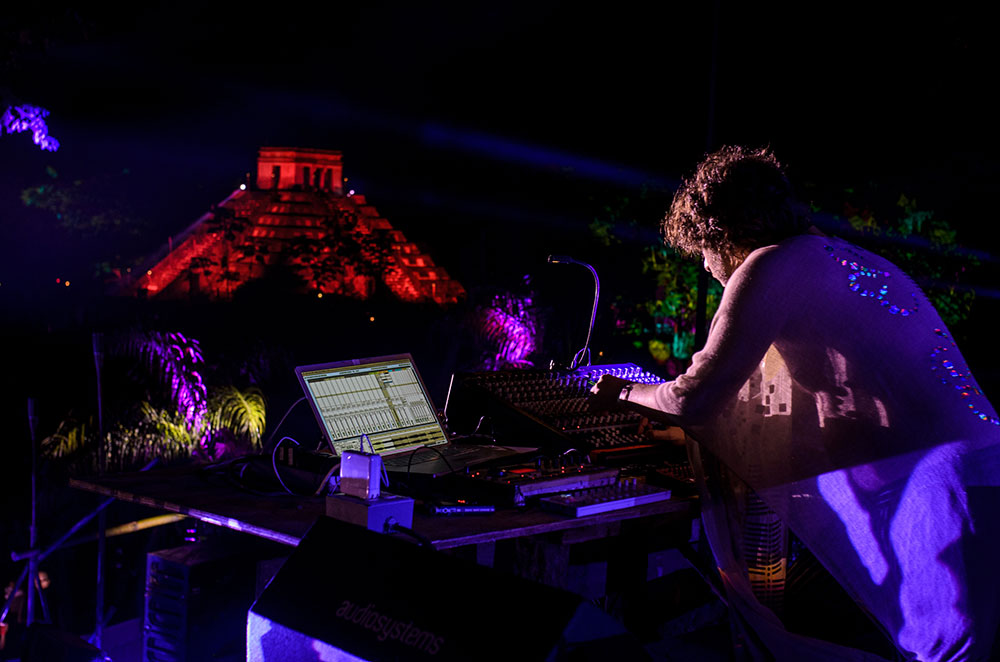 The music, though, is complimentary to the destination itself. What I mean is, while at the Day Zero Festival, you will not forget that you are in Tulum, Mexico. Tulum is, without a doubt, a historic landmark, which is embraced by incorporating ancient rituals and spiritual engagement activities into the festival. Due to the festivals commitment to honor this place of history, as well as nature as a whole, Day Zero encourages its attendees to practice a Leave No Trace Ethic. What does that mean you may ask)? It means that you should leave the space just as it was, if not better, when you got there. That way, in the year between festivals, that land can be enjoyed by all living things that occupy it.
Thankfully, that in between time is almost over, and in just two months, the Day Zero Festival will be here. With the line-up announcement, good music has been ensured. With the event location of Tulum, Mexico, an amazing destination has been secured. And with a focus on being a festival where people can enjoy themselves, reset their minds, and learn, there will without a doubt be good vibes.
It looks like the Day Zero Festival is going to be a blast. So, I guess all there's left to say is see you in Mexico!
By Roxy Rappaport; @roxyrappaport
Feature image by Leslie Crow